Richison Family History

and genealogy site
by


So those who went before us are not Forgotten
Family of George Washington Richison and Sarah Marade Barrow.

George Washington Richison was born in 1822. Most sources have him born in North Carolina or Kentucky. He probably grew up in the Appalachian Mountain area between North Carolina and Kentucky. George and Sarah were probably married in Missouri or Texas about 1846.

In 1850 they were in Missouri where they lived until the mid 1860's. They then moved to Arkansas where they lived until the 1870's. George and Sarah and some of the family then moved to the Indian Territory (now Oklahoma).

On the 1850, 1860 and 1870 federal census the family is listed as Richardson. On everything since then the family name is listed as Richison. Because of accents and the similarity of Richison and Richardson these census discrepencies are found repeatedly with descendants of George and Sarah. Neither George nor Sarah could read or write according to their 1900 census, so this could have been from pronunciation errors or possibly George changed his name from Richardson to Richison.

There is now very good evidence from DNA testing that George Richison was a Richardson, possibly a brother to a William Richardson born 1810 in North Carolina.

Other spelling variations found on George's descendants are Richeson Richerson and Ritcheson.

George and Sarah raised 10 children. They lived in Missouri, Arkansas, Texas, the Indian Territory and Oklahoma and died after the turn of the century. George traded goods with the Choctaw Indians and was known to have been in their villages and knew of some of their tribal ways and healing medicines.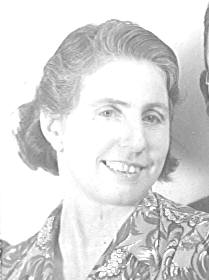 This site is dedicated to Beulah Richison Flanery; who, along with many others desire to trace her families roots helped make this site possible.

Anyone wishing to add or inquire more information of this history please contact me.


---
Other known Researchers/Contributors who helped to make this site possible:
Susan Hulsey Richison
H. Dewayne Garrett Wayne Richison
Bob Hunt
Melanie Roberts
Sherry Bridgewater
Randy Richison
Ernie Matlock
Lloyd Colston
Robert Hunt
Randall Richison
Sidney Carl Richison
Wayne Richison
Clyde Bradford Garrett
Mary Harris Brassfield
Edith Pearl (Lane) Fuller
Melanie Roberts
Kathy Buckmaster

Contributors no longer with us.
Beulah Richison Flanery
Lucille Flanery Gregory
Grace Flanery Swanner
Clinton Alexander Columbus Richison
Vesta Richison Springer