Gregory Home
Surname List
Name Index

Rico - Fodge

---

155. Doyle Gene RICO was born on 7 Dec 1934 in Lone Wolf, Kiowa, Oklahoma. He died on 24 Sep 2010 in Albany, Linn, Oregon.

Doyle Gene RICO and Alyce Joyce FODGE were married on 9 Jun 1956. Doyle Gene RICO and Alyce Joyce FODGE had the following children: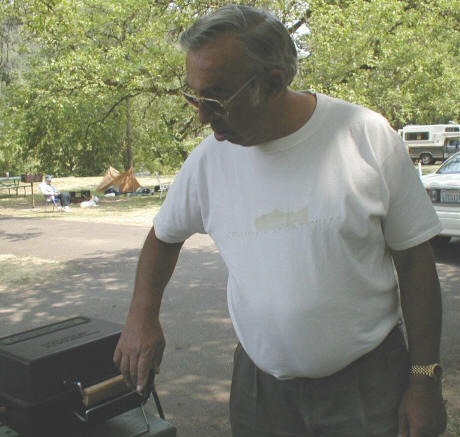 Gene Rico


Gene moved to Toledo, Oregon from Oklahoma at age 2, graduating from high school at Toledo in
1953.
He married Joyce Fodge in Waldport on June 9, 1956. He worked for
Georgia-Pacific plywood division until moving to Eugene in 1962, when he
entered the sales profession.
In 1971 he moved to Albany, where he opened Rico's DekaBark; he expanded in
1978 to Salem, opening Bark Boys. The family moved to Salem in 1979 and
returned to Albany in 2004. Gene retired in 1995.
Gene was a life member of the Elks Lodge and a member of St. Alban's
Episcopal Church.
He enjoyed fishing and wintering in Yuma, Ariz. He loved his grandchildren
and their activities.